Tips
Veron Ang's Guide to Perfecting Architecture Photography
In addition to providing utility, architecture serves as large art installations that define cultures and societies. It's easy to think of architecture photography as the mere capturing of structures, but it's more than that. It is an artistic pursuit and must thus remain visually interesting for the viewers. But how does one make it so?
Alpha 7R IV | FE 12-24mm F2.8 GM | 24mm | 1/200 sec | F13 | ISO 100
For Singapore-based architecture photographer Veron Ang, capturing these iconic art pieces in the streets requires more than just snapping away in front of buildings. "When shooting for leisure, I will simply look for a building that has an interesting facade or details and then try to make it as visually interesting as I can. Shooting for assignments is more complicated. I usually do a little study of the architect and his creation to understand the inspiration and look out for special features on the building," Veron said. 
"On the actual shoot day, I will walk through every part of the building to avoid missing out on any interesting perspectives. I usually go twice a day, morning and late afternoon, to catch the building from a different light at that time of the day." 
Veron's camera guide 
In photography, skill and equipment must go hand in hand. Excelling in photography means knowing how to play around with the subject and having the right gear to help realise the creative vision. 
Architecture photography requires the right set of equipment and the cooperation of external elements like time of day and the weather. When she's out shooting, Veron sets her ISO to 100 under manual mode, unless shooting in low light conditions, to ensure the quality of the photos. The rest will always be set depending on the situation, with no fixed settings. 
Alpha 7R IV | FE 85mm F1.4 GM | 1/250 sec | F14 | ISO 100
Veron shares that she enjoys shooting with the FE 12-24mm F2.8 GM (SEL1224GM), as it allows her to capture the beauty of the building in its entirety. Meanwhile, for shooting intricate details of a structure or the equally visually complex cityscape, she prefers to use the FE 85mm F1.4 GM (SEL85F14GM). 
The Alpha 7R IV's 61MP and 16-pixel multi-shift shooting capabilities enable her to obtain crisp photo quality with accurate colours. "With the Alpha 7R IV, I can do major editing and still maintain the quality. The sharpness of the pictures also helps me produce high-quality prints." 
The Alpha 7R IV's sensor capabilities can guarantee great results in all kinds of situations, said Veron. Even when shooting in low light conditions, using auto mode, the photographer will only need to focus on the composition as they know that they can rely on the gear for sharp picture quality. 
Alpha 7R IV | FE 12-24mm F2.8 GM | 18mm | 3.2 sec | F13 | ISO 100
"Once you get a well-composed picture, then you are ready to start exploring other functions of the camera, such as long exposure light trails, panning for fun shots or beautiful bokeh for portraits," Veron said, relaying personal tips to beginner photographers. 
3 steps to creating simple but impressive visuals 
1. Find good natural lighting 
During a shoot, one of the most important things Veron looks for is good natural lighting. In this regard, it is also important to do your homework and check the weather forecast before going on location. There were some cases, Veron shares, where she had to return to the same location daily just to chance upon the right natural lighting for her. 
In architecture photography, the weather is among the most crucial elements. It takes patience to find the natural lighting that accords with your vision. Veron's work, however, is a demonstration that it will all be worth it in the end. 
"Two years ago, I had a project for Changi Airport. It was during the rainy season, so I had to go back after around three weeks to get the right natural lighting for my shoot. Sometimes, I do think that architecture photography is hard work," she said. 
2. Play around with composition 
"To me, composition plays a big part in creating good images. You can get very sharp images with good technical skills but if you are unable to compose, your pictures will not be able to stand out. It will be another normal sharp picture," she shared. "Additionally, if you have good composition but poor focusing skills, it will be futile too as the images will be blurry. Hence, to create good visuals, good composition and technical skills have to come together." 
Alpha 7R IV | FE 12-24mm F2.8 GM | 12mm | 1/80 sec | F11 | ISO 100
Playing around with the elements presented to you can help you capture a striking photo. It is evident in her architecture photos how Veron uses the geometry of the structures to create remarkable visuals. In general, geometry plays an important role in architecture photography. Shapes like squares and rectangles form interesting repeat patterns, while unconsciously giving the viewers the feeling of conformity and order. Triangles, on the other hand, are great in drawing a person's attention to a subject, and circles bring the attention inward. 
Alpha 7R IV | FE 12-24mm F2.8 GM | 12mm | 1/200 sec | F6.3 | ISO 100
To get better at composition, Veron suggests beginners to "Get the right camera, learn from other photographers about composition, and start shooting!" 
3. Learn to find your own style 
"As architecture is a fixed structure, any new perspective can easily be copied. Unlike street photography where a smile or a scene is unique, architectural photography can be replicated. So, finding your style and honing your craft goes a long way to growing your trade," said Veron.  
Alpha 7R IV | FE 12-24mm F2.8 GM | 12mm | 1/200 sec | F14 | ISO 100
Finding her style did not come overnight. Like many other photographers, Veron ventured into photography with zero knowledge, using a phone camera. Since then, she has not stopped snapping. Given all the photos she has taken through the years, she admits that there had been a lot of wasted photos with compositions that did not seem to pass her own standards. This learning process, including the great number of self-rejected photos, significantly contributed to gradually forming her own style. 
Through practice and constantly training herself to improve in the craft, she has learned to see and shoot architecture with a unique perspective. This has brought other aspiring photographers to use her work as a means to learn about composition, copy them, and soon develop their own style.  
Alpha 7R IV | FE 12-24mm F2.8 GM | 12mm | 1/200 sec | F6.3 | ISO 100
For beginners, Veron suggests continuing to explore the world of photography and experiment with their creativity to learn what works for them and what does not. "Never stop clicking, the more mistakes we make the better we will get and the fastest we will find our own style.  Happy clicking, happy learning."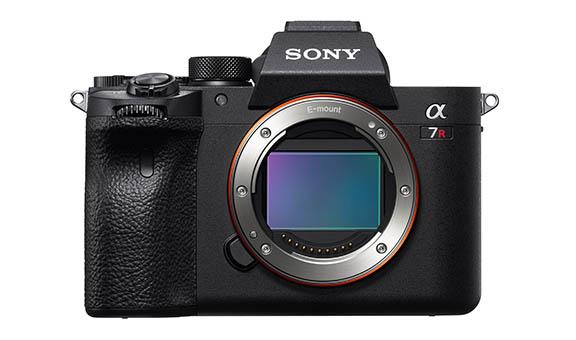 Full Frame Camera with 61MP High Resolution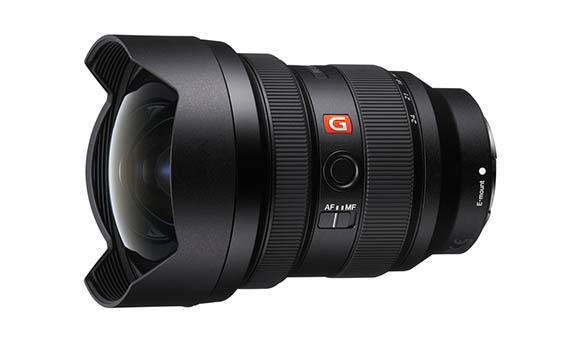 G Master Ultra wide Zoom Lens for Full Frame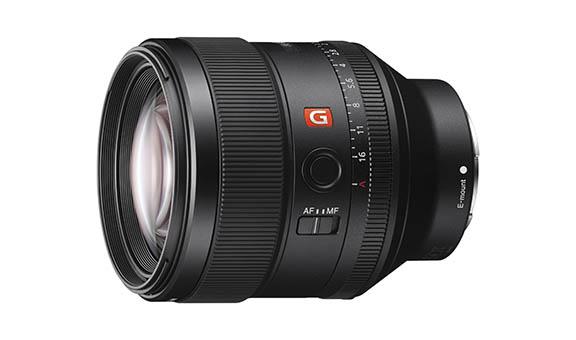 G Master Mid-tele Prime Lens for Full Frame