Reviews
Southern exposures with the Sony SEL2470GM. A photographic journey of Australia and New Zealand.
At TripeaksImagery we love to share our passion for photography. This year we took an avid bunch of travel photographers to Australia and New Zealand. These two amazing countries provided us with an incredible shooting opportunities ranging from urban cityscapes to rustic wilderness.

Tips for Travel Photographers
We encourage travel photographers to join expeditions organized by experienced guides. An experienced team leader is vital as he is able to navigate the lay-of-the-land and choose the right time for picture perfect moments – saving you the time, effort and frustration. An expedition also promises fruitful exchange of ideas, and the possibility to pool resources e.g. equipment sharing. Travelling with like-minded people will definitely make the expedition a lot more interesting.
Our most important advice to participating photographers is to pack light. Choosing a high quality standard zoom like the Sony SEL2470GM lens allows participants to a wide range of scenarios with confidence. Covering a wide range of focal lengths – from 24mm to 70mm at wide-open apertures of f/2.8, this is the ideal travelling zoom lens for the serious photographer. Coupled with a good steady tripod and you are ready for Architecture, Landscape, Street, Wildlife and Astrophotography.
Alpha 7R III | FE 24-70mm F2.8 GM | 1-13sec | F2.8 |ISO4000
Alpha 7R III | FE 24-70mm F2.8 GM | 1-40sec | F8.0 |ISO2500
We began our adventure in the dockland areas of Melbourne, just south of the Central Business District, known for its beautiful sunsets. The docklands is now an upmarket residential area and you can see why. What a view!
 
Alpha 7R III | FE 24-70mm F2.8 GM |60sec | F8.0 | ISO400
It is always a good idea to begin the expedition in a more developed area, so it's easier to stock up on supplies e.g. rain pants and bug nets. It also allows the group to prepare and check ahead for incoming weather systems.
 
Alpha 7R III |FE 24-70mm F2.8 GM | 2.0sec | F4.5 | ISO200
Onwards to Great Ocean Road
Alpha 7R III | FE 24-70mm F2.8 GM |0.6sec | F13 | ISO100
Alpha 7R III |FE 24-70mm F2.8 GM |1.0sec | F13 | ISO200
On our journey along the Great Ocean Road, we decided to spend a week at Apollo Bay. As a hotspot for surfers, the beaches were full of rocks and provided plenty of photographic opportunities. Although the beach was not tough to access, the roaring tides posed a challenge to photographers. In the event of larger waves, we will need to retreat swiftly to the shores. At that moment, we truly appreciated the compact and lightweight design of our Sony full frame mirrorless system. We were thankful to have packed the SEL2470GM instead of a small arsenal of prime lenses. It just made the trudge down the rocky shoreline that much easier without a heavy backpack.
New Zealand here we come
Travel photography is often a hit-and-miss affair that is predicated on the weather. After meeting the tour participants in Christchurch, we set off on our 3300km road trip over the next 16 days. On our third day in New Zealand, we undertook an arduous 12km hike within Mount Cook National Park, as the icy wind blew down hard on us. When we finally reached the destination, the conditions worsened so we had to turn back.
Conditions took a turn for the better as we headed south then to the east with Fox Glacier – known for its beautiful sunrise over the Matterson horizon as our second last location. Getting a clear view without the veil of fog, however, is totally dependent on luck. To improve our odds, we woke up in the wee hours of the morning and stumbled through the cold, and got to the viewpoints before dawn and caught this miracle of nature.
 
Getting Astrophotography right
Whenever the night skies were clear, we took stunning long exposure shots of the local scenery with the Milky Way galaxy as our backdrop. Here's where the SEL2470GM's large f/2.8 aperture made its presence felt. One of the challenges of astrophotography is minimizing star trials and sensor noise. For a clean image, start by determining the suitable shutter speed by dividing 450 over the "focal-length" used. Thanks to the SEL2470GM's f2.8 aperture and the high dynamic range of the Sony α7R III, photographers can produce a detailed and noise-free image by using a lower ISO setting.
A delightful photography expedition
By the end of our expedition, we fell in love with raw beauty of Australia and New Zealand. We saw unique terrain and wildlife that truly stretched our imagination. And thanks to the SEL2470GM lens and Sony α7R III, getting picture perfect images was not only easy, but also more comfortable thanks to the compact and lightweight design.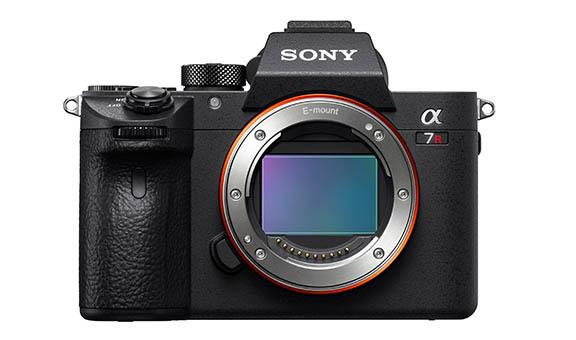 Full Frame Camera with 42MP High Resolution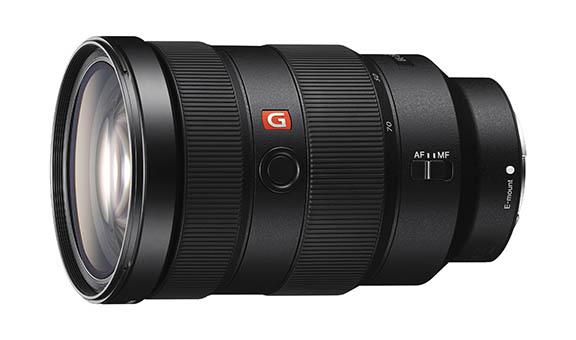 G Master Standard Zoom Lens for Full Frame