Reviews
New and upgraded Alpha 7 IV pushes the boundaries of photography | Review by Mobile01
Mobile01 tested the Alpha 7 IV and explored how it compares to its previous generations. Read on to discover Alpha 7 IV's most impressive features and find out if this is the right camera for you!
After a series of tests, the Alpha 7 IV has proven that it more than lived up to Sony's reputation, Mobile01 has called it "a milestone for the E-Mount full-frame mirrorless" and noted how refinements to innovative features in Alpha 7 IV have built on the strengths of the Alpha 7S III model - down to the smallest details.  
Among the greatest improvements are the 33MP full-frame back-illuminated CMOS image sensor, which provides highly accurate color reproduction, and the new BIONZ XR processor, which offers ultra-fast performance that enables continuous shooting and responsive data transfers. With its enhanced smart AI-based Real-time Tracking, the upgraded model also now allows 4K 60p video recordings with 10-bit 4:2:2 color sampling. 

Mobile01 also highlighted improvements from previous models, praising the buffering capabilities that can shoot more than 800 RAW+JPG frames continuously, compared to 182 JPG bursts in previous models, thanks to its powerful all-new processor.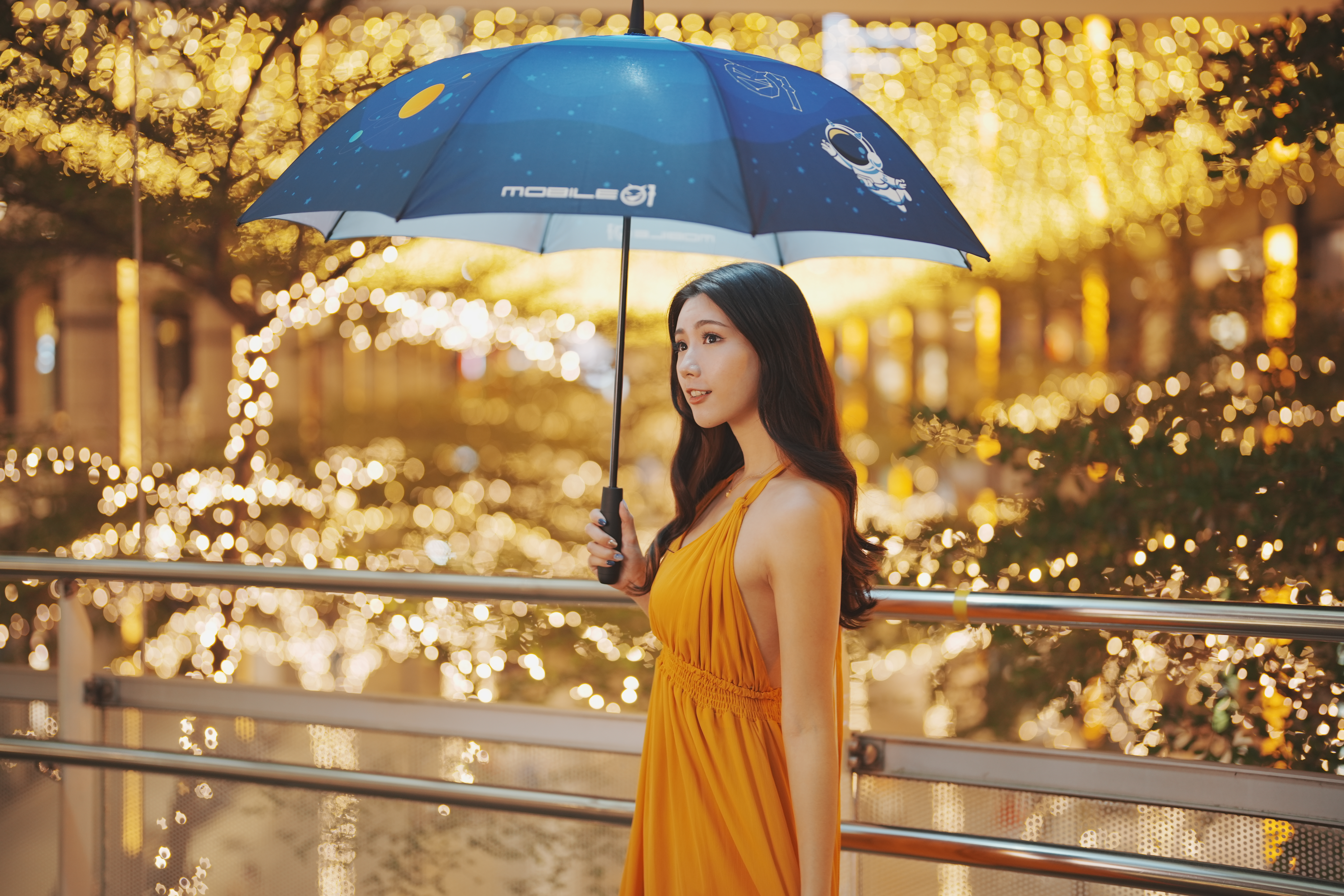 Alpha 7 IV | FE 50mm F1.2 | 50mm | 1/60 sec | F1.2 | ISO 200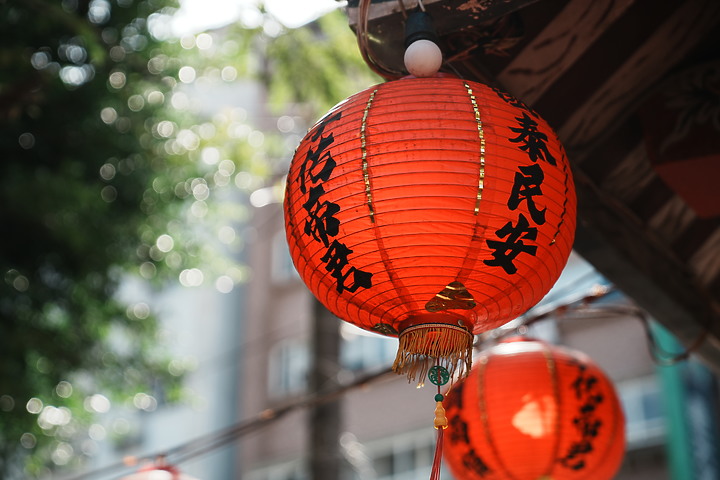 Alpha 7 IV | FE 24-70mm F2.8 | 70mm | 1/2000 sec | F2.8 | ISO 320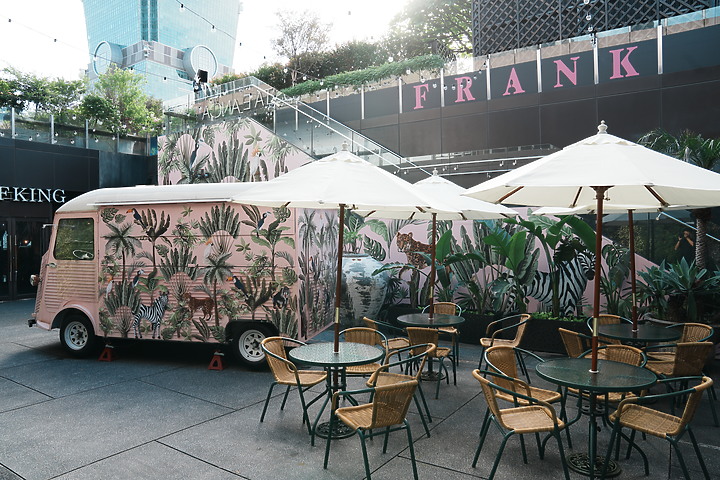 Alpha 7 IV | FE 24-70mm F2.8 | 24mm | 1/60 sec | F5.6 | ISO 100
External Specifications Comparison 
The Mobile01 team noted that the Alpha 7 IV is larger in size compared to the Alpha 7S III. They found that the larger grip size also made the camera easier to handle with large aperture or telephoto lenses, which tend to be heavier. 
This generation was able to take it to the next level with its microphone hole, headphone monitor hole, USB GEN 3.2 Gen2 charging/transmitting hole, and Multi/Micro USB hole. Among all these, Alpha 7 IV's switch to HDMI Type A from the previous micro HDMI is the upgrade that Mobile01 appreciates most. The Mobile01 team was also impressed by improvements to the resolution of the rear screen and called the fully-articulating LCD screen a "plus for filmmakers, who are no longer limited by the angle of view." 
In terms of switching between still photo and movie mode, Mobile01 recognised the new "Movie/Still" mode dial added to the bottom of the shooting mode dial. The reviewers even categorised the new dial on the camera as, "more intuitive and convenient" for users. The ability of the 'menu,' 'frequently used settings' and 'customised buttons' features to change when switching was also commended as it allows users to more conveniently get into position for both photography and video recording. 
"The Alpha 7 IV has a new design, with the exposure compensation dial as the default function, but it can also be customised through the menu. There is a lock function to prevent accidental touch. With the addition of this dial, the Alpha 7 IV is the first full frame Alpha camera to have four command dials built in," the team of reviewers said. 
Alpha 7 IV (left) and Alpha 7 III (right)
Alpha 7 IV (left) and Alpha 7 III (right), top comparison
Alpha 7 IV (left) and Alpha 7 III (right), front comparison
Alpha 7 IV (left) and Alpha 7 III (right), grip comparison
The reviewers were excited to experience real-time tracking of humans, animals, and birds, which is also supported in video recording. Its phase-detection focus points reaches up to 759, with the addition of the bird eye AF. While testing the Real-time, Eye AF feature, which tracks the eye movements of humans, animals and birds, Mobile01 observed the focus accuracy and smoothness as the subject moved. It noted that the focusing process "is extremely natural and smooth." 
The feature can be activated when recording in 4K 30p 4:2:2 10-bit and 4K 60p 4:2:2 10-bit (APS-C/Super 35mm) with support for slow motion recording as well. 
Shutter Feature 
Another feature in the Alpha 7 IV that stood out to reviewers was the Curtain Shutter feature that lets users set the shutter to close or open when the power is turned off.  
"The Alpha 7 IV's 'curtain shutter on' is located in the anti-dust function of the menu and allows you to specify the shutter behaviour when the power is turned off. You can customise whether the curtain shutter is closed or not. This has the advantage of reducing the chance of the sensor getting dusty when the camera is switched off to change lenses," said the reviewers.
Mobile01 also tested the rolling shutter effect of the Alpha 7 IV on 4K 30p 140Mbps 4:2:2 10-bit (1/60s) and 4K 60p 200Mbps 4:2:2 10-bit (1/125s). The shutter speed is matched to the frame rate. The results showed that 4K 30p has a more noticeable rolling shutter effect when the picture is moving fast. However, this is not what happened in the 4K 60p video. 
Check out the test videos here: 
Alpha 7 IV - 4K 30p 140Mbps 4:2:2 10-bit (1/60s) 
Alpha 7 IV - 4K 60p 200Mbps 4:2:2 10-bit (1/125s)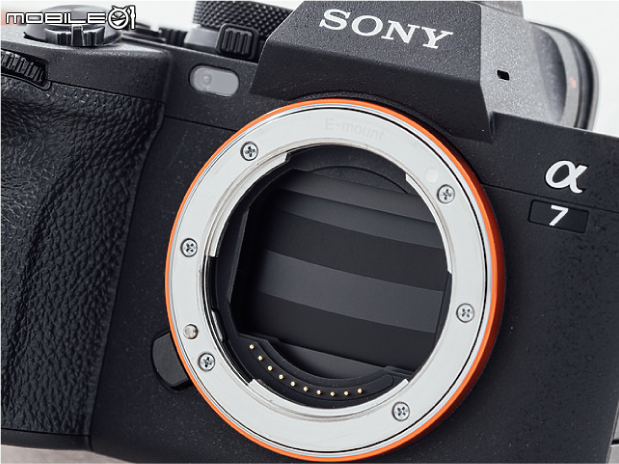 Alpha 7 IV shutter protects the sensor from any dust when not in use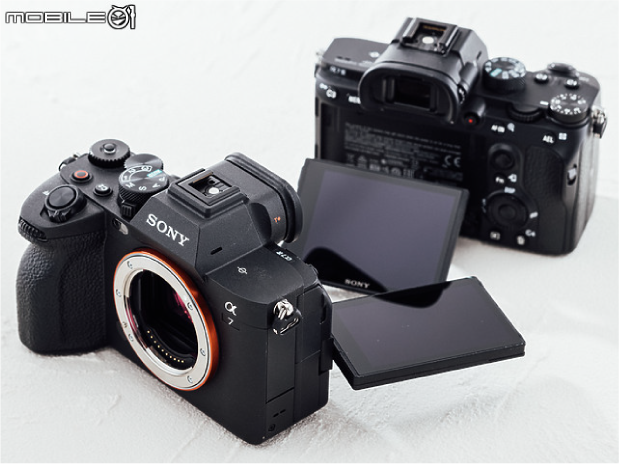 Alpha 7 IV's vari-angle tiltable screen in comparison to Alpha 7S III's up-and-down flip-up screen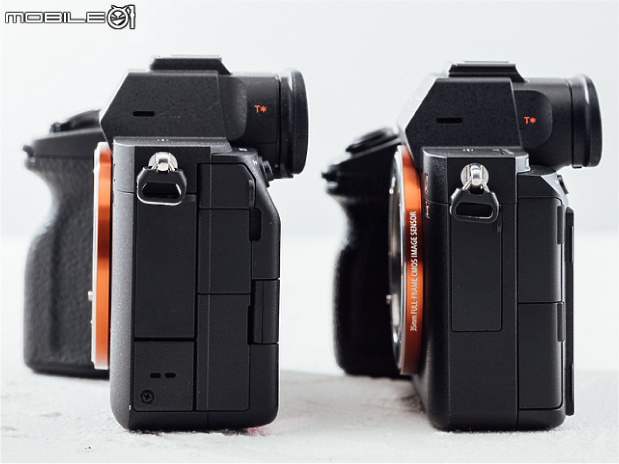 Alpha 7 IV (left) and Alpha 7S III (right) available ports and slots comparison
Stabilisation Comparison 
While testing the Alpha 7 IV's performance, the Mobile01 team looked closely at the upgrade of the image stabilisation feature, where the 5-step IBIS was raised from 5-step to 5.5-step. This, together with the active anti-shake, has generously improved the stabilisation of video recordings.  
Check out Mobile01's comparison videos here: 
Alpha 7 IV Stabilisation – Off 
Alpha 7 IV Stabilisation – On 
Alpha 7 IV Stabilisation – Active
Alpha 7 III Stabilisation – Off 
Alpha 7 III Stabilisation – Off 
Creative Look 
The Creative Look feature, which was first included in the Alpha 7S III and improved upon for the Alpha 7 IV, also received praise from the reviewers, recognising its practicality and noting that, "anyone who likes direct JPG output without retouching would love it." The camera's new Creative Look enhances user creativity with a selection of ten pre-sets, which can help set the ambience immediately, with no editing needed. The reviewers at Mobile01 personally preferred to use 'FL' for landscape shots and 'SH' for Japanese-style portraits.   
 
Image Quality Comparison 
Alpha 7 IV is equipped with Tthe newly developed Exmor R™ CMOS back illuminated sensor and built-in ∑ graphite heat sink, which, according to Mobile01, is "one of the most anticipated and desired specifications for professional or amateur use." This new technology improves pixel count from 24MP to 33MP. 
"The new BIONZ XR image processing engine is eight times more powerful than before, allowing for 33MP bursts and 4K 60p 4:2:2 10-bit recording," the reviewers said. 
Alpha 7 IV's image pixel reaches up to 33 million, considerably higher from Alpha 7S III's 24 million. With both camera's high ISO performance, the reviewers stated that they are on par with each other on this aspect, having only a difference 9MP. Mobile01 was delighted that the magnanimous pixel count allows for handling up to 90% of the subject, giving enough room for cropping should it be necessary. 
After a series of ISO tests under certain environments and camera settings, the results revealed that Alpha 7 IV was able to retain details from ISO 3200 onwards, which was a step better than the previous model. Mobile01 have concluded that the camera can perform up to ISO 6400, with an acceptable value of ISO 12800. 
Breathing Compensation and Focus Map 
The Mobile01 team was also "pleasantly surprised" by the results of tests using the Breathing Compensation function, which suppresses focus breathing on recordings, noting that breathing was not noticeable when the feature was on.  
 
Meanwhile, the reviewers found that the new Focus Map function, which visualises depth of field, resolved issues and reduced the amount of effort of  users who are accustomed to manually focusing their recordings. When enabled, it only shows the area that is 'in focus,' while images that are not in focus or outside the depth of field shown in other color blocks. It uses different color blocks used to separate the foreground from the back. The Focus Map helps users to focus on their subjects with minimal effort. 
Both features were seen as a "boon to filmmakers."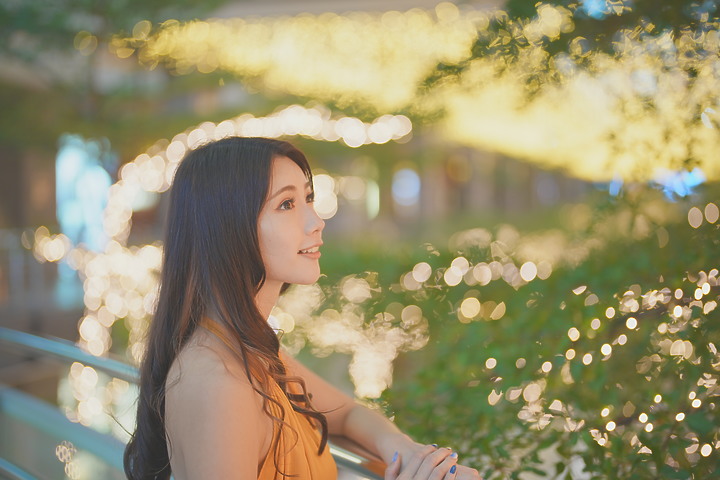 Alpha 7 IV | FE 50mm F1.2 | 50mm | 1/80 sec | F1.2 | ISO 250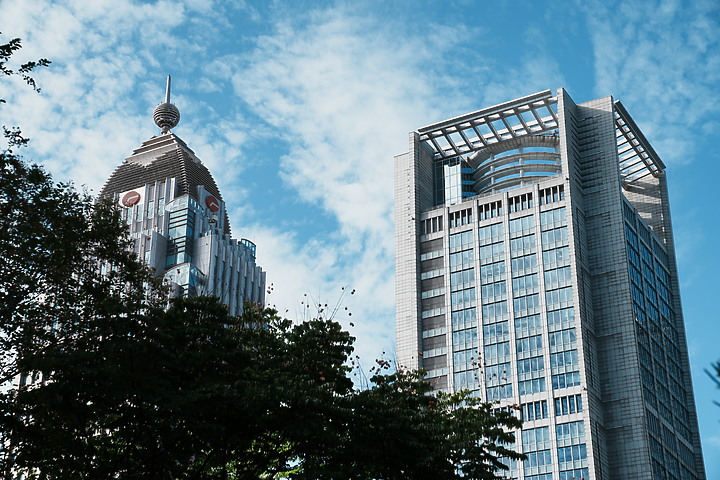 Alpha 7 IV | FE 24-70mm F2.8 | 70mm | 1/640 sec | F5.6 | ISO 100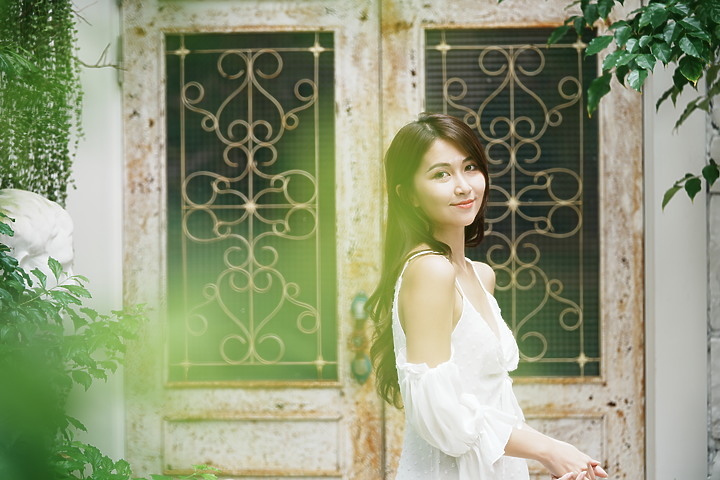 Alpha 7 IV | FE 70-200mm F2.8 OSS | 102mm | 1/160 sec | F2.8 | ISO 125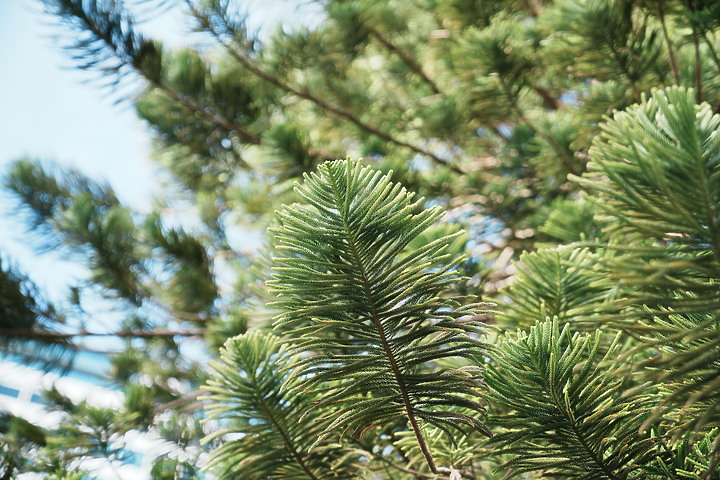 Alpha 7 IV | FE 24-70mm F2.8 | 70mm | 1/200 sec | F2.8 | ISO 100
The Final Rundown 
Mobile01 has enumerated a long list of Alpha 7 IV's commendable upgrades and features. Among them are the BIONZ XR processing speed, enhanced stabilisation, the curtain shutter, Creative Look pre-sets, the flip screen and the full touch menu support, the type-A HDMI, and the support for 4K 30p 4:2:2 10-bit and 4K 60p 4:2:2 10-bit (APS-C/Super 35mm) in-camera recording.  
The Mobile01 reviewers concluded that the Alpha 7 IV is, "excellent for its still image specifications and video recording capabilities." According to the reviewers, it is a "feature rich" camera with impressive specifications, but they have mentioned that the upgrade to 33MP resolution alone could probably be enough to attract a lot of users already. Overall, the team of reviewers was more than satisfied by the camera. "You will love Sony's new generation of colourful expressions!" Mobile01 said, inviting its readers to go check out the impressive Alpha 7 IV. 
Read Mobile01's original review here. Please note that the original review is in Traditional Chinese and was translated for the purpose of this article.