Reviews
FE 24-70mm F2.8 GM II | Capturing vivid visuals in an instant | Review by Kim Young Chul
Kim Young Chul is a photographer and the co-CEO of Salt Studio. His work involves directing videos, planning exhibitions, and other creative work. Young Chul won a gold prize at the SPWA 2020 Sony World Photography Awards and his photos have been featured in advertisements and other commercial projects for global fashion brands. Young Chul's fine art photos have been featured in various exhibitions, including at the prestigious Somerset House in London.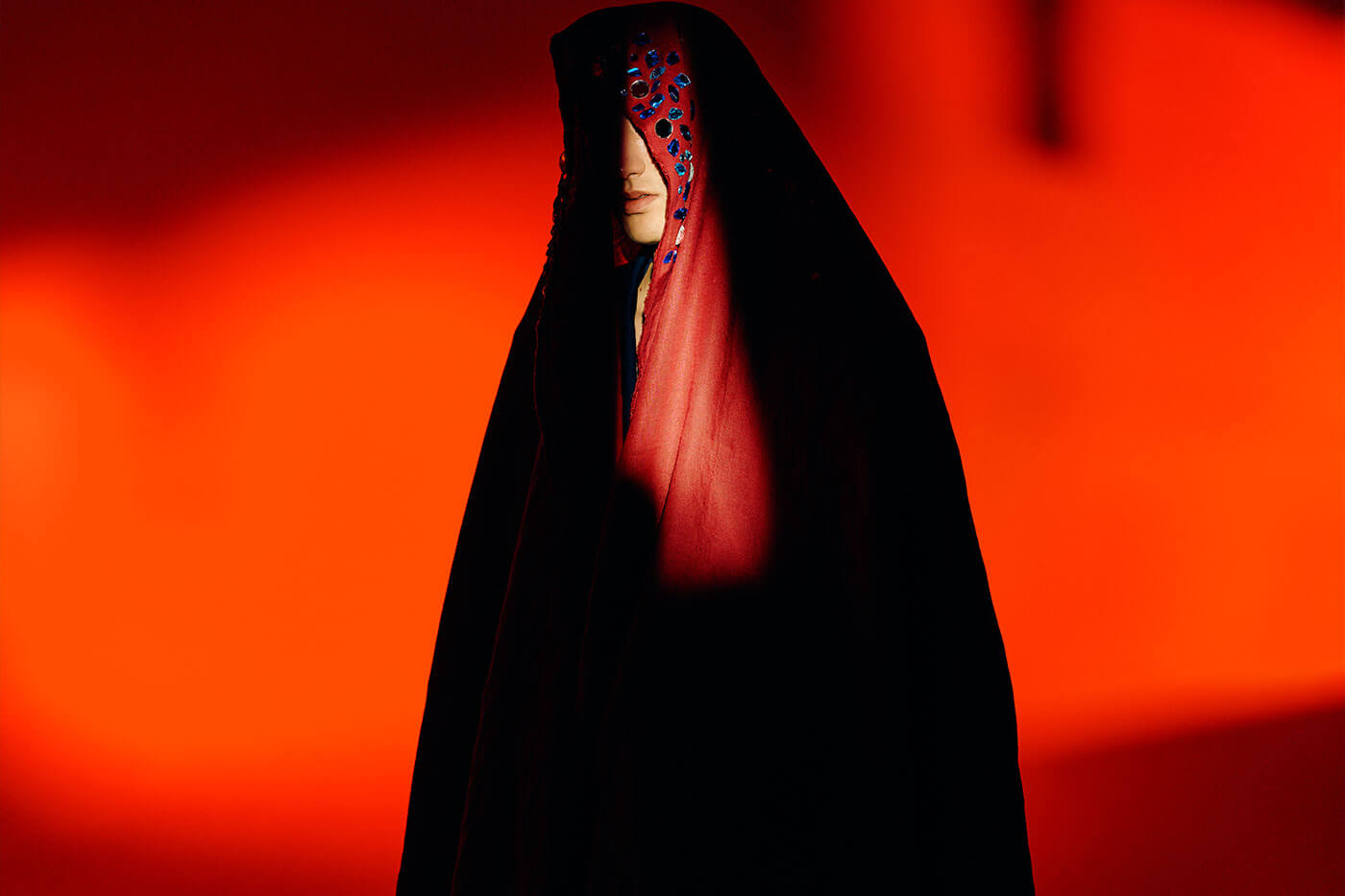 Alpha 1 | FE 24-70mm F2.8 GM II | 70mm | F3.5 | 1/320s | ISO 800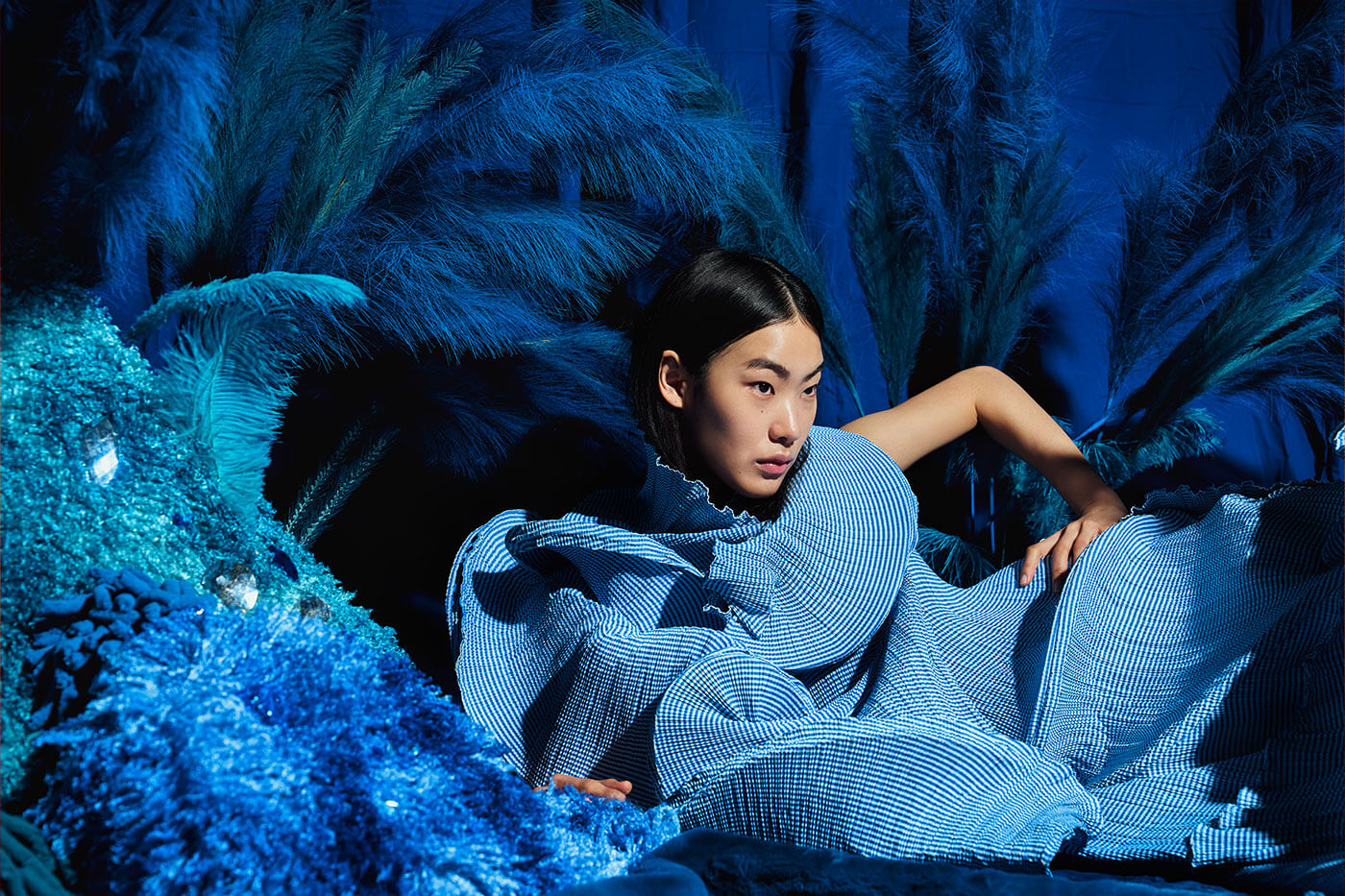 Alpha 1 | FE 24-70mm F2.8 GM II | 54mm | F5.6 | 1/125s | ISO 100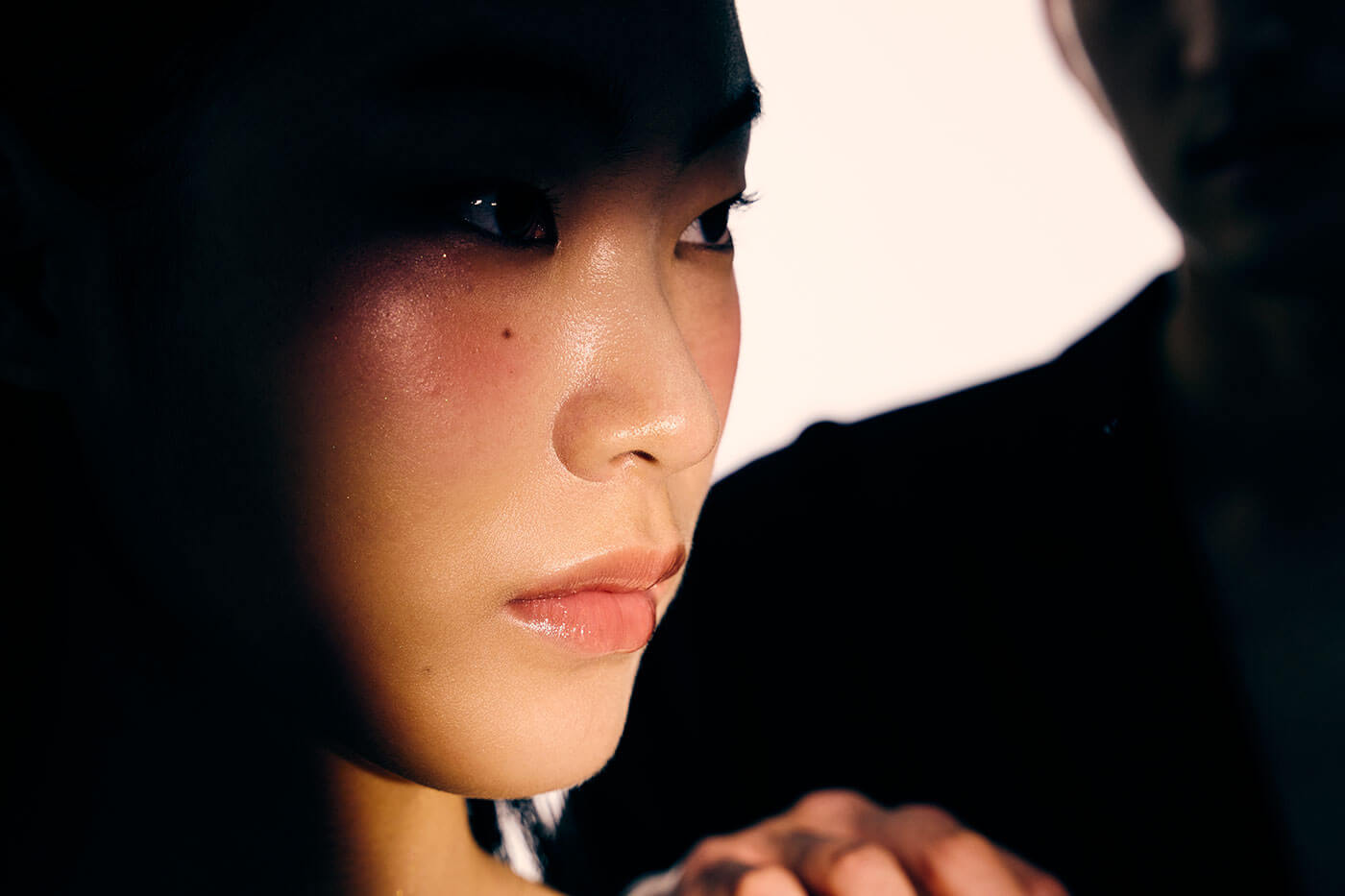 Alpha 1 | FE 24-70mm F2.8 GM II | 70mm | F5.6 | 1/160s | ISO 400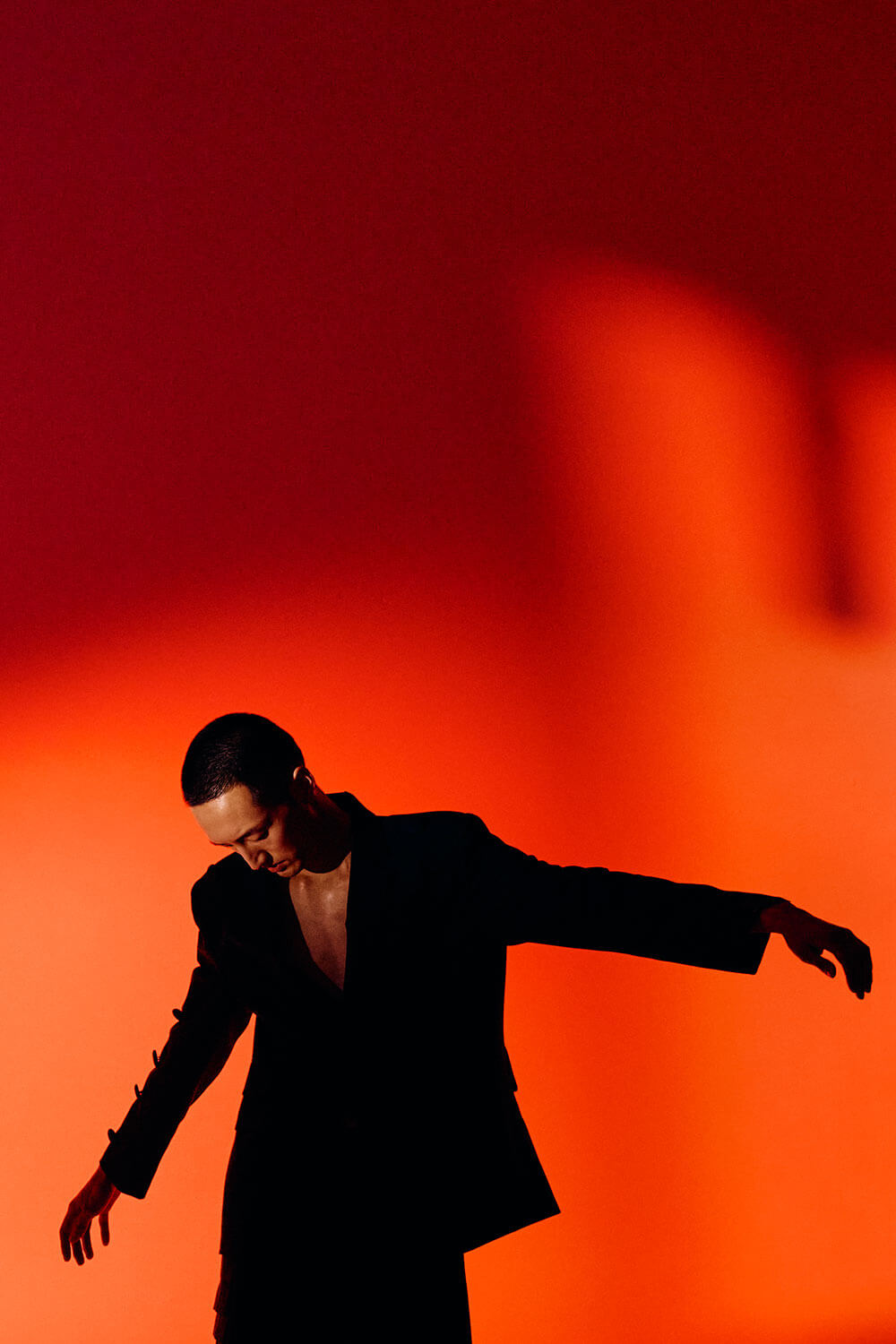 Alpha 1 | FE 24-70mm F2.8 GM II | 60mm | F3.5 | 1/400s | ISO 800
Wind & Light: A collaboration with Sony Korea
The "Wind & Light X Sony" project was a fascinating collaboration with Sony Korea. The vision for this project was to showcase everyday materials in fashion shoots and make people see these common materials in a different light.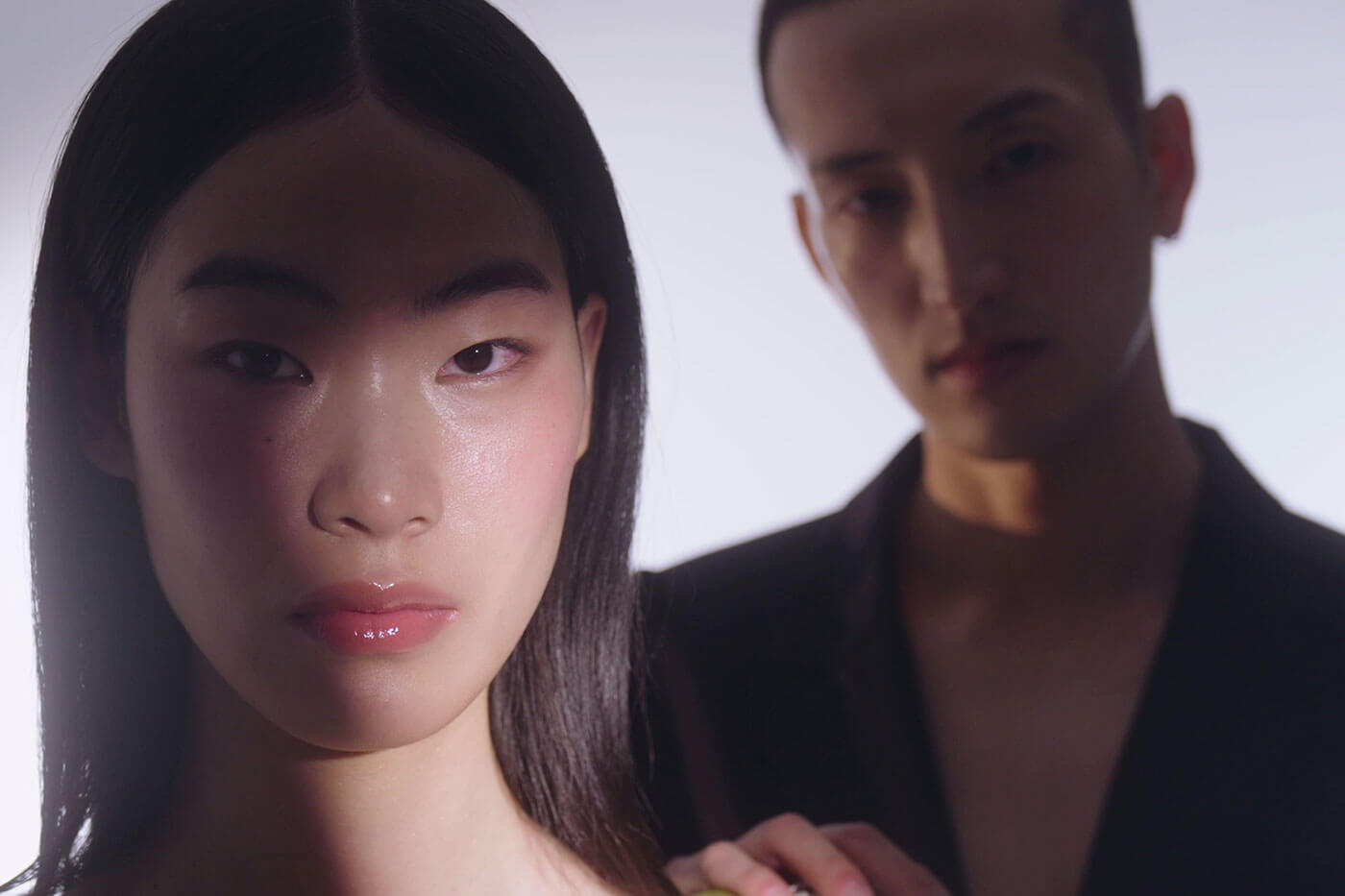 This shoot required a high-resolution lens that could capture incredible detail at both the centre and periphery of the image, so the combination of lens and camera was critical. For this reason (and several others, which are detailed below), I selected my Alpha 1 camera and FE 24-70mm F2.8 GM II zoom lens for this shoot.
Why I chose the FE 24-70mm F2.8 GM II zoom lens
The FE 24-70mm F2.8 GM II is a lightweight lens that delivers the consistent, high-resolution shots I need for good-looking portraits. The lens is ideal for capturing vivid visuals in an instant.
It's also great that the lens is very lightweight for its specifications – which is important for all-day shoots, and for taking photos from various angles. Also, the fact that the FE 24-70mm F2.8 GM II can capture high quality images across its entire zoom range, makes it comparable to a set of prime lenses.
Finally, as I also planning on shooting video in this project, it was crucial that the zoom was fast and quiet – and the FE 24-70mm F2.8 GM II's silent motor certainly delivered!
Getting ready for the fashion shoot
Planning the shoot
This project involved a good amount of imagination and planning. Before the shoot, I visualised how I wanted the space to look and prepared everything accordingly. My preparations also included selecting the right models for the shoot. Typically, I choose models based on the project's vision – context is very important when making this important choice.
I always set aside some time for a short conversation with the models, so I can help them to understand the vision and how I see all elements of the shoot – models and the environment – coming together in perfect harmony.
Know your equipment to minimise delays
As a fashion photographer, you must be familiar with your equipment – so during the shoot, you are entirely focused on directing the shoot and eliciting emotions from your models (instead of experimenting with your settings).
Directing the models, camera settings
For lighting, I used a mix of persistent and instantaneous light. After explained the concept of the shoot to the models, I said they were free to move and pose on their own. I believe that when your models are feeling comfortable, the vibe you'll get in your photos, will be more natural and believable.
As for my camera settings, I used a high sensitivity setting for the shoot and was confident that the camera and lens would deliver on expectations. While tethering, I created a few options on-site, so the same atmosphere could be applied to later scenes.
A behind-the-scenes look at my favourite shots
Alpha 1 | FE 24-70mm F2.8 GM II | 37mm | F7.1 | 1/125s | ISO 100
For this shot, I thought about how to fully express all the various elements – the blue hues, art, and the model's outfit – within a confined studio space. I used a lot of bold, hard lighting to create strong contrast, and divided the background for an added sense of space.
Thankfully, the superior resolution of the FE 24-70mm F2.8 GM II zoom lens allowed me to capture every breathtaking detail, across the entire image.
Alpha 1 | FE 24-70mm F2.8 GM II | 60mm | F3.5 | 1/400s | ISO 800
To create a feeling of movement, I asked the model to be emotive – to walk and turn around freely. I wanted to create several points where the model's face and body would be lit with ambient persistent light, so I shot from various angles and captured every fleeting moment through my lens.
I was impressed at how the lens captured the shadows with detailed resolution, and even more amazed at the FE 24-70mm F2.8 GM II's fast focus speed and how its Eye-AF feature never skipped a beat! Even with the model moving freely and with speed, I was able to capture the result I wanted within 30 continuous shots.
Alpha 1 | FE 24-70mm F2.8 GM II | 70mm | F6.3 | 1/400s | ISO 500
I shot this scene using only persistent light, and the fact that the shot was not affected by a significant amount of noise (even when I increased the sensitivity settings), made me appreciate the outstanding performance of the Alpha 1 and FE 24-70mm F2.8 GM II zoom lens, even more.
Tips for aspiring fashion photographers
As you start taking photos for your own fashion-related projects, it can be fun copying or mimicking other photographers' work – but eventually, you'll want to slowly and surely begin to plan your own shoots and take photos based on your perspectives and creative visions. This, in my opinion, is the best way to take good photos.
Meanwhile, listen to the people around you, take in their advice and use their knowledge to fuel and inspire your own work. Learn how to tell not only other people's stories, but yours too.