Amrita is an award-winning pioneer in the Maternity & Child photography Industry in India having started close to 8 years ago, when she sensed a gap in the Indian market.

She started her Photography brand 'Mommy Shots by Amrita' in 2013 with set ups in India and Singapore, specialising in newborn and Baby portraiture. Bringing babies and photography together was only a natural move, given the love for the two.

Amrita's completed over 1700 shoots across ten countries and has scaled her Business with an all-womens' team, this being her way of supporting women in the creative field, hoping the bridge the opportunity gap in a small way.

Growing from a Portrait photographer to a Family-documentary photographer, trying to capture the reality of life and helping Children in any way possible, her love for kids is real and she is an absolute natural when it comes to portraying children in their element. She spends her free time using photography as a medium to either help save NICU babies by raising awareness on Breastmilk Donation or Help raise funds to nourish kids fighting cancer. Her current project is bringing awareness around Acid-attack victim survivor moms.

Also, an educator, she runs her online photography school "Mommy Shots Academy" and conducts her Photography workshops across the country and also personally mentors aspiring photographers. And really connects with Moms across countries helping them take better images of their children's early days.
She has worked with several celebrities such as Actress Gul Panag, Actress Sameera Reddy, Cricketer Suresh Raina, Cricketer Ravichandran Ashwin, Robin Uthappa, Murali Vijay, Lakshmipathy Balaji, Actor Arun Vijay, Director Hari, Actor Reshmi Menon and Bobby Simha to name a few.

While Photography is her career, she spent a significant amount of time on the stage through musical Theatre and dance, a place she was very familiar with growing up, always knowing she wanted to be an artist. When Amrita isn't shooting, she's trying to travel and see the world (38 countries down and a lifetime's-worth more to see).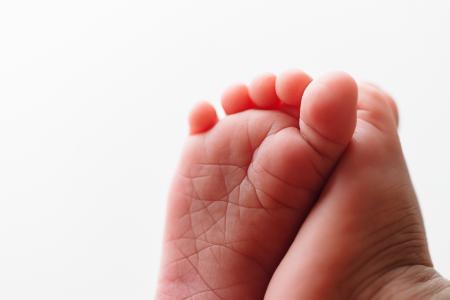 Expand
LENS
FE 90mm F2.8 Macro G OSS